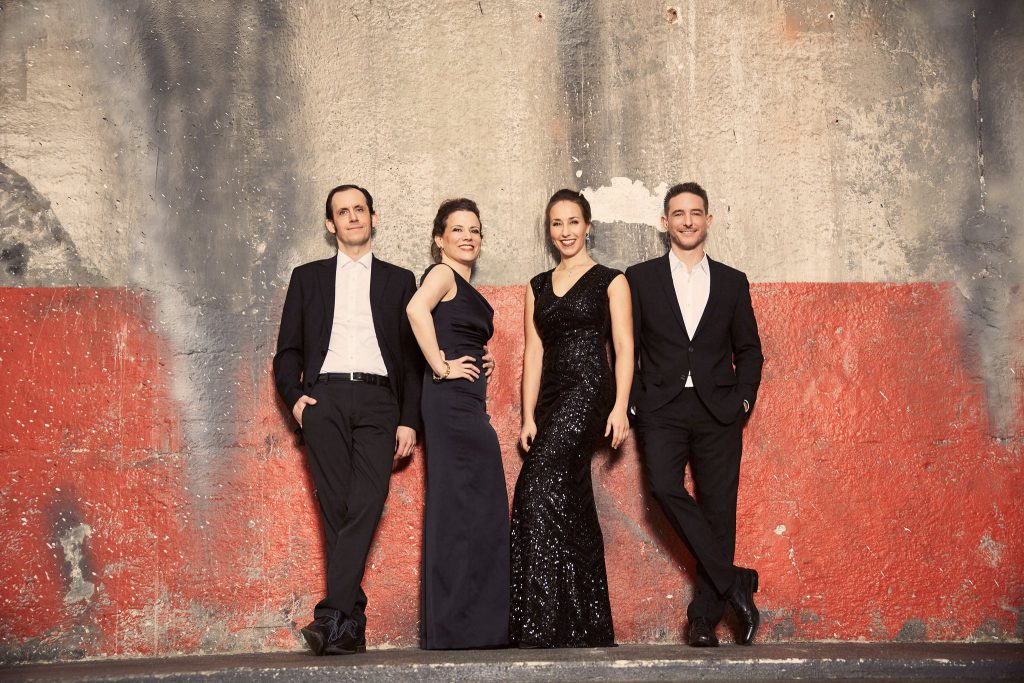 Ensemble Clazzic
Martina Silvester (Flute) Susanna Klovsky (Piano) Alex Bayer (Contrabass) Thomas Sporer (Drums)
Four musicians with the audacity to cross the borders between musical genres. A quartet that dares to bridge the gap between baroque music and jazz and is dedicated to the concept of "crossover", that seduces with Johann Sebastian Bach and bewitches with the magic of jazz, offering the public its extravagant programs with the highest passion. This crossover ensemble brings together classical jazz musicians, jazz-playing classic players and classical musicians.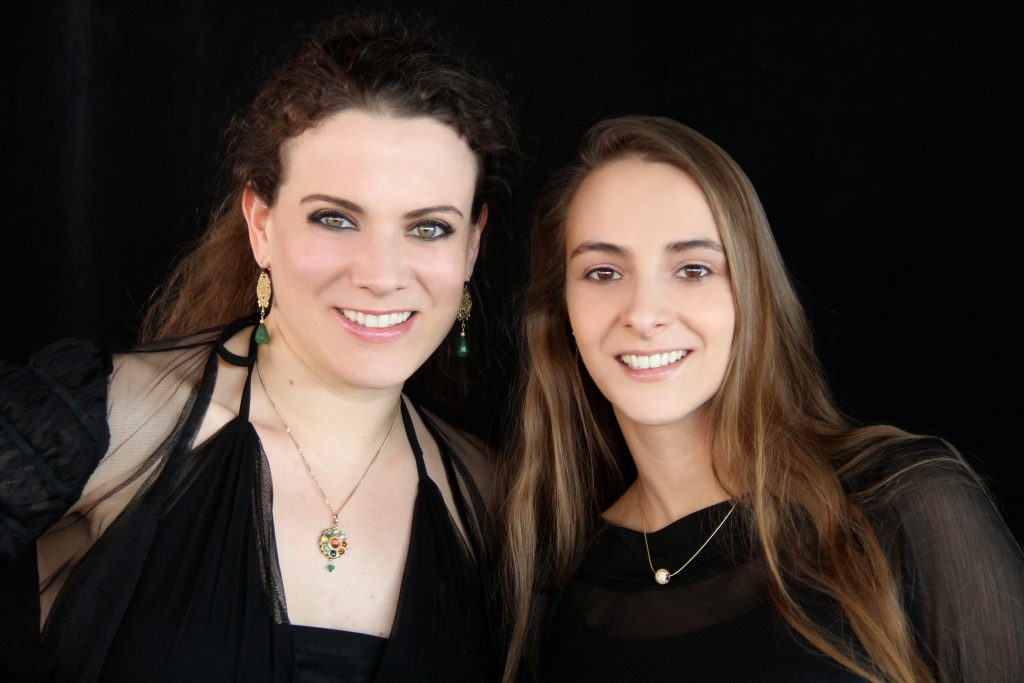 Duo Naiades
Martina Silvester (Flute) Feodora-Johanna Mandel (Harp)
"It does not always have to be the Donizetti Sonata!" This is what Feodora and Martina were thinking when they formed their flute and harp duo. A duo that has far more in its repertoire than just the standards played over and over again. With enthusiasm, wit and plenty of charm, they enchant their audiences – be it with a Bach sonata, Klezmer or an Indian raga by Ravi Shankar. Virtuosic and interesting pieces from the flute and harp literature? We have that in our repertoire!
Trio Leilani
Martina Silvester (Flute) Nina Takai (Violin) Katerina Giannitsioti (Cello)
Pure and clear.

A dialogue between baroque structures dominated by the basso continuo and the freedom of contemporary music.
Duo Cantaben
Martina Silvester (Flute) Uri Brener (Piano)
From Russia to Germany and further to Israel. From baroque to jazz up to Klezmer music. From conventional, but not ordinary, to experimental, but not unsettling. Whether own compositions or improvisation. Whether in waltz rhythm or in 7/8 time: an extravagant duo that knows how to surprise and delight its audience with extraordinary programmes.
All rights reserved © Copyright 2022 Martina Silvester